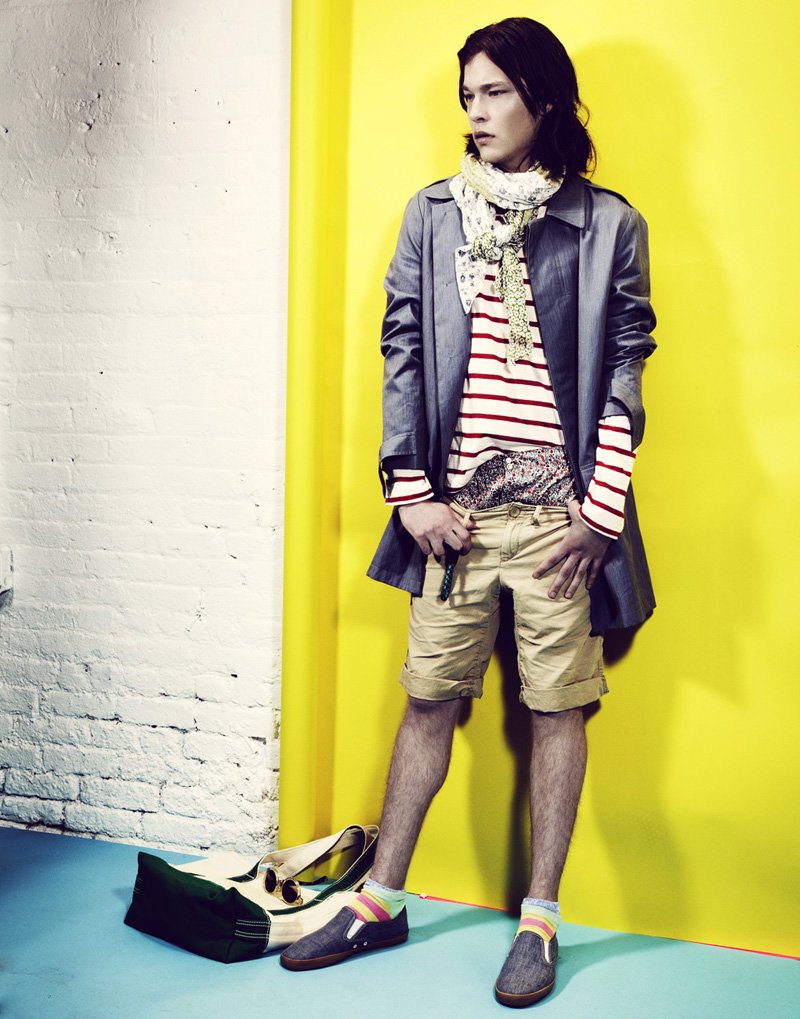 A couple of weeks ago, Pete and I learned that a friend from college passed away. He was 25.
It was a huge surprise to us. We learned on his facebook page that he had been diagnosed with cancer awhile back. His dad had been updating Patrick's facebook page for awhile, keeping all of us college kids updated on his life, after Patrick did not have the ability to do so. And then all of a sudden, he had passed away.
I'm not used to people dying. I've been very lucky - my grandfather passed away a few summers ago, and other than that, the rest of my family is still around. Some of my friends' parents have passed away, and that was heartbreaking (every death is heartbreaking, I suppose, but when you have a friend in high school and their mom or dad dies? Just thinking about my friends that this happened to makes me tear up).
And now, Patrick.
Pete and Patrick were RA's together their junior year. When I first saw Patrick, I kind of had a huge crush on him. Then I felt so silly when Pete introduced him to me. Patrick was so nice, kind, warm, friendly...and absolutely hilarious. Diane Benati, a SLU graduate, wrote
this article
about him for the Riverfront Times. I cried when I read it.
It also really inspired me. She mentioned that Patrick thought that watching TV was the biggest waste of time. And as I read that, as I was watching TV and screwing around online on Friday night, it was like a giant hit in the face. I was never really great friends with Patrick - when we passed each other on campus, we would stop and chat for a second, but we never hung out. So when I read that, I just felt like he was pushing me to get off my butt and do something. I am constantly planning for big projects or trips or parties, and sometimes they happen but mostly they don't.
So I got up and started working on my ornament wreath.
My senior year of college when I realized that I didn't want to be a teacher, I did a lot of thinking about what I wanted to do. I thought about entrepreneurship for awhile, and since Patrick had majored in that while at SLU, I sent him a facebook message. This is what he said back to me, copied and pasted (ignore the first part, where I tell him I am Pete Wissinger's finance, and he makes fun of me for that):
pete wissingers finance??? i knew you were money, but... i'm just teasing. seriously, a huge congratulations to you and pete!


of course i remember you, how could i forget ye??


well, this might not be the answer you're wanting to hear...but i look back on college as a pretty big waste of my time because i wasn't interested in anything i was studying. so as long as you're interested in what you're doing, i say go for it. personally, i wasn't interested in entrepreneurship or being a businessman because i had no passion for it. i should have gone after the things i was truly interested in...


you only live once, kaylen hoffman. so do whatever makes you the happiest. don't waste your time working for someone you don't want to. do anything you can to move to a place you've never been, and you'll grow more than you know.


so if you're tired of english + education, try the entrepreneurship, but only if you're passionate about doing it.
the entrepreneurship stuff wasn't for me, i was doing it because it seemed pretty easy.

i wish i could go back and do what i really wanted to, which was play rock and roll and do film acting.
i'm doing both in new york city right now and go camping upstate on the weekends and couldn't be happier.

i can't stress it enough, make yourself happy sooner rather than later.


the best teacher in that entrepreneurship program is tim hayden. he's awesome.
that's about all i know.


every best wish,

patrick wessel
What a wonderful guy.
A lot of college friends made fun of him in a goofy/hilarious/buddy-buddy way because he couldn't grow a very good mustache. One mutual friend on facebook wrote, "I bet you have the best mustache ever now, Patrick."
Patrick, you are so missed.
[image 1
: Patrick moved to New York and jump-started a modeling/acting career. This picture is from Interview Magazine. ]
[
image 2
: from Patrick's now-defunct modeling website]