I saw this on
I Don't Think Prada is the Answer They're Looking For...
and immediately knew that I HAD HAD HAD to do it. Karen is kind of a genius and always, always knows about good stuff (whether it be about something cool on the Internet or a good TV Show). I love this game.
Also, these are in no particular order. I can't choose favorites among my favorites.
Sufjan Stevens -
Seven Swans
- oh man. I have listened to this album so many times, and I look forward to hearing it many more times in my life. Every song...every song! They all get me. I highly recommend it.
Iron & Wine -
Our Endless Numbered Days
- this is one of those high school albums, one of which when I listened to the songs, I romanticized the relationships I wanted to be in. Later on I listened to it when I was in my first relationship and understood what Sam Bean (the singer) meant. That relationship fell through, but my love for the album still shines.
The Magnetic Fields -
69 Love Songs
- I chose this album (it's three discs) because I like some of the songs, but if I was stuck on a deserted island I wouldn't mind listening to ALL of them, learning about all sides and facets of love.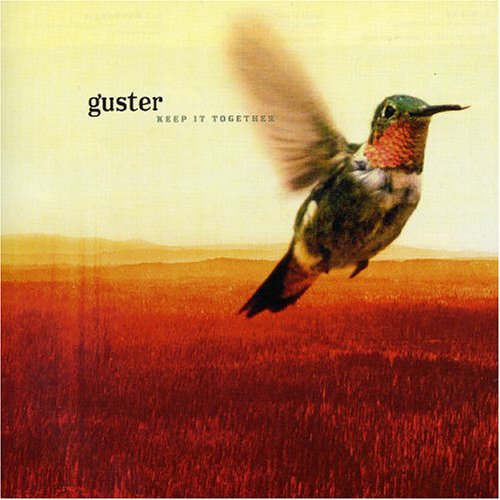 Guster -
Keep it Together
- this is another high school album. I've mentioned Guster before and how much the band means to me. It means some of the closest friendships I've ever had, and playing in the snow and speeding around on Sea Doo's in Katherine's grandparents' lake and screaming when I saw a snapping turtle and running (once my feet hit the bottom of the lake) to shore. It reminds me of plaid skirts at Rosati and being so excited for school to end to go to SLUH to hang out with Kevin and Sam and watch football games. So innocent. So perfect. God, I miss it so much.
Love Songs by PRW
- this isn't an official CD by any means, but it is the second mix CD that Pete made for me. One night we were bored and decided to each make a "love mix" for each other - a CD with all of our favorite love songs. I still listen to this album and it reminds me of those first few months that we knew each other, exploring each other, getting to know each other - testing each other. It sounds like fall break and cold winds and sitting near the clock tower on SLU's campus and snuggling in bed together and watching each other's favorite movies and butterflies. Oh, the butterflies...
The Decemberists -
Castaways & Cutouts
- it's hard to decide, but I think that this is my favorite Decemberists album. It has some of my favorite Decemberists songs ("Clementine", "Leslie Anne Levine", "Grace Cathedral Hill", and "California One/Youth and Beauty Brigade") and it just gives me a warm fuzzy feeling when I listen to it.
The Velvet Underground -
The Velvet Underground
- easily, my favorite VU album. It probably makes sense that this was the first one I listened to, thanks to the advice and counsel of my friend Rob. I fell in love with the eerie vocals and weird, repetitive melodies and drum solos and guitar riffs. So good.
The Arcade Fire -
Neon Bible
- I easily prefer this over
Funeral
, much to the chagrin of Pete and (probably) most other hipsters everywhere. Maybe I just fell in love with Neon Bible as it came out, and that's why I prefer it. Whatever the reason - I love all the songs (with the exception of one) and seeing them in concert a few summers ago - I cried. I actually wept, really. Because it was THAT powerful. But if we were counting concerts I cried during...well, that's a post for another time.
The Polyphonic Spree - The Fragile Army - seriously, if you haven't listened to the Spree, get yourself to the library or open iTunes and download it, because it's AMAZING. The biggest pick-me-up ever, really - the lyrics are uplifting and life-affirming and just wonderful.
The
Amelie
Soundtrack - I love the movie. It's my favorite movie, I think. And the music totally contributes to that. It's whimsical when it needs to be, it's beautiful when it needs to be, it's eerie and ghost-like when it needs to be. And it's great driving music.