Is there really
someone out there
who has MORE magazines than I do? That stockpiles and stockpiles and STOCKPILES?
I mean, I'm talking about me having THREE (3) bookshelves in my basement - full of magazines. Except this past summer dad made me clean a bunch of them out. Because he said that if there was a fire, well...it's all paper (beautiful, glossy, glorious paper).
But, YES! One more reason for me to be creepily obsessed with
Alix
...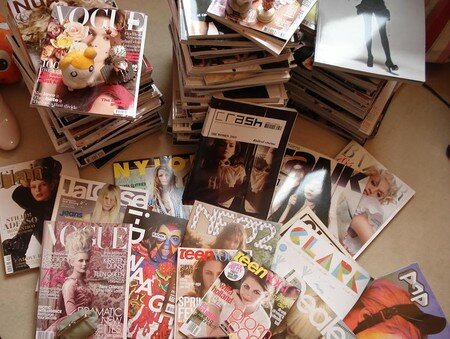 ***Also, I just realized why all my pictures are aligning to the center...PETER!