I love love LOVE this
show
. I watch it every Wednesday. I just need to say, though, that Kit was my favorite designer, and I cannot BELIEVE that she was kicked off. It broke my heart. I didn't catch the show when it came on at 10/9 c, and I made the mistake of going onto Bravo's website to find a good picture of the whole cast of designers for this post...AND SAW THAT KIT HAD BEEN AUF'D
!!!
!!! I just don't get it. It isn't fair. She was the best designer. And, by far, had the best sense of fashion.

Oh well. Since she was my first choice to win, I will now accept the winner to be either Christian or Jillian. Or Chris. But I don't think Chris will win.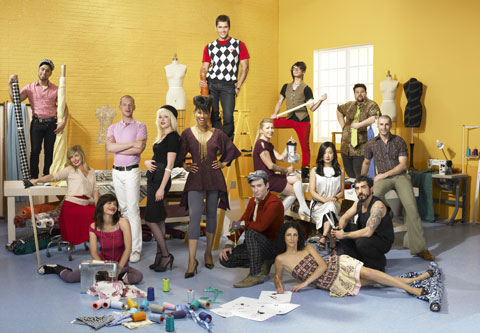 I also just have to say that me, Pete, Steve, and Mary are all watching this show right now- and Mary and I are not the only two that are intently watching...