I realized that I never shared the honeymoon plan with ya'll. So here it is.
The wedding is on July 10, 2010. For some reason we thought it would be a good idea to leave first thing the morning after (I'm kind of already dreading it, but we already booked all the hotels so it's too late to change it). We're driving the whole way there and back, which I am so excited about. I love road trips, and so does Pete. We've already decided to get some books on tape/CD. I started receiving This American Life podcasts four or five months ago, and we're both experts at making mix CDs, so...it's going to be great. Also, Mary Helen (Pete's mom) has agreed to let us borrow her minivan, which is great, because God knows that I'll amass all kinds of stuff on this two week adventure. I'm going to ask my mom if we can borrow her GPS system, too. So we're all set!
The first day - July 11 - we'll be driving from St. Louis to Albuquerque. It's about a 16 hour drive, so it will take all day. It will also be the most boring part of the entire drive. Oklahoma? Psh. Flat.
We'll leave in the afternoon-ish on July 12 to head to the Grand Canyon. We'll be aiming to get there by sunset. It's so pretty at sunset.
July 13 we'll leave Flagstaff and head to Las Vegas. I'm really excited about this, because of all the places we're going on the honeymoon, I haven't been here. I want to gamble!! (not a lot, don't worry)
July 14 we'll head out of Las Vegas and drive to the Joshua Trees in California and spend some time there. After that, we'll continue on to Los Angeles. We'll be here for three nights.
July 17, we'll head up the coast. We're taking two days to get up to San Francisco, which will leave plenty of time to explore Hearst Castle + San Simeon, Big Sur, Monterey, Carmel-by-the-Sea, etc. (pictures below are the places listed previously, in order)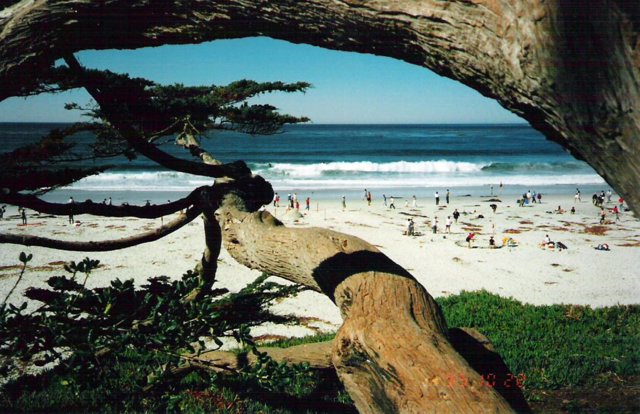 July 18-24, we'll be in San Francisco!
And that's that.
I think I'm going to start spotlighting different sights we're hoping to take in on the honeymoon. Maybe a couple a week? It will help get us excited. Not that I'm unexcited or anything.
Also, I know I've been spitting out blog posts lately. I start school on the 11th and I have no idea how my schedule will be this semester. I'm taking 18 hours (as usual) and while I don't think it will be too intense, I really have no idea. So I'm blogging a lot now to get ready for the fact that it may be awhile before I have a chance to sit down and revisit the happy notions dashboard :(
images:
1
,
2
,
3
,
4
,
5
,
6
,
7
,
8
,
9
,
10
,
11